Old Bermondsey Neighbourhood Forum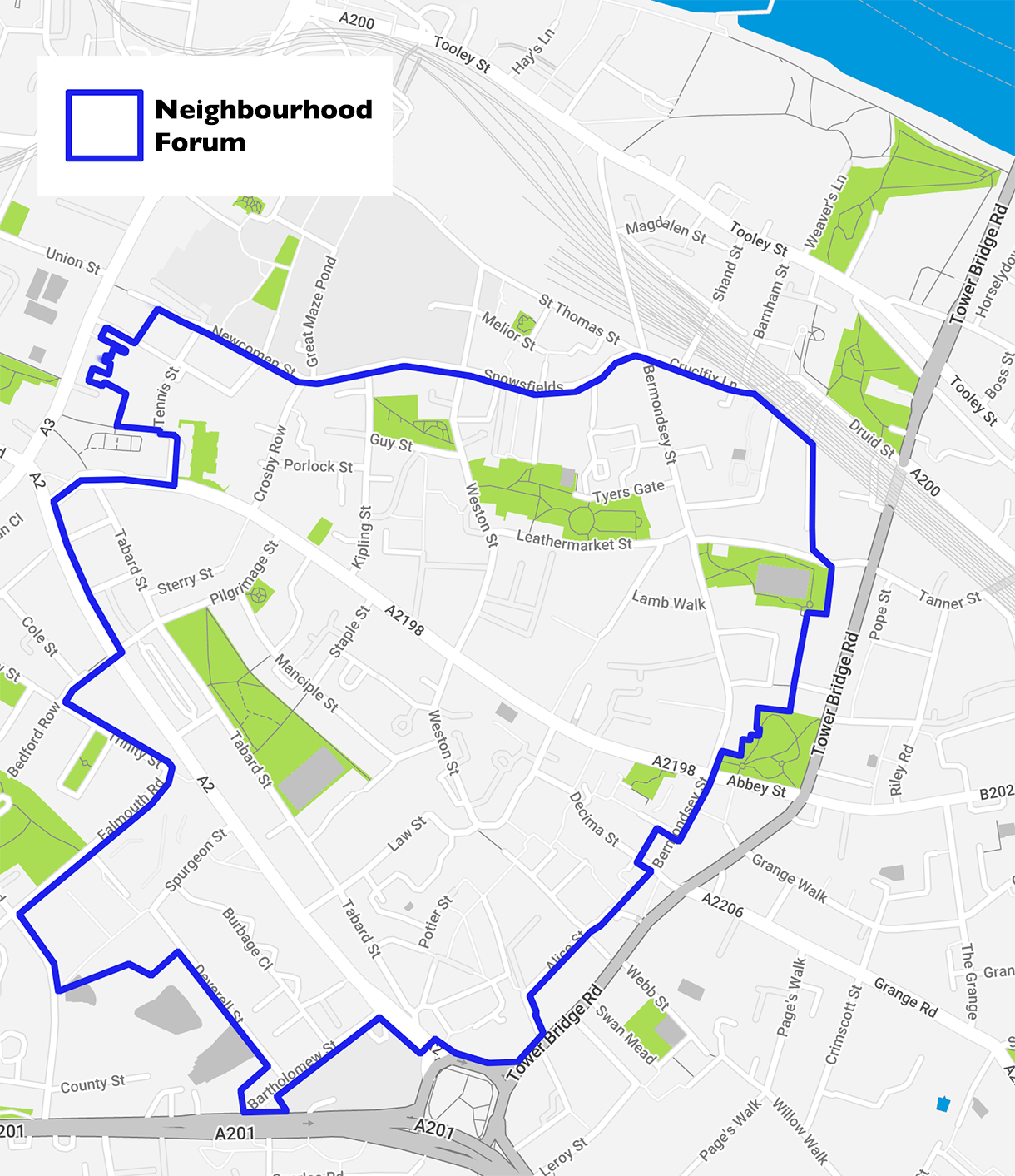 We are a group of residents and businesses who care about the history and future of the local area. We come together around once a month to discuss current planning issues and to develop our emerging Neighbourhood Plan. 
Our aim is to generate planning policies with local people that build on existing identities; ensuring that new developments do not turn their backs on the areas' history, architectural wealth or previous generations of residents and businesses.
Our "Designated Area" includes Bermondsey Street and its surroundings (known as Old Bermondsey Village) and stretches from Tower Bridge Road in the East to Great Dover St in the West (the area outlined in blue). This includes the gardens and estates of Tabard and Leathermarket alongside the Guiness Trust Buildings the Primary School at Snowsfield.
Anyone living or working in the area is welcome to get involved – please see our meetings and membership section for more details.
Help shape the local built environment and protect local interests. The are many different ways to get involved, to find out more:
Join our mailing list to get updates about the OBNF, developments in the neighbourhood and updates on upcoming meetings
Come to meetings and voice your concerns about the area, meet Local Councillors and Planning Officers…
Everyone in the local area is welcome to join. Our officers are: